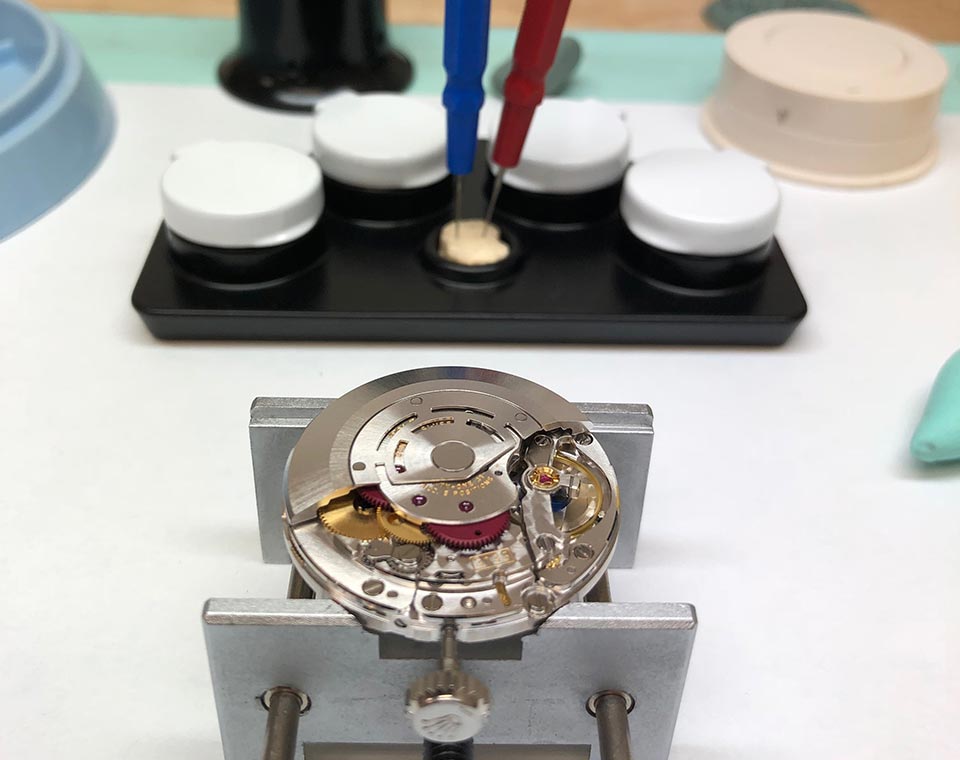 Why Choose

TIC TOC?
Tic Toc Watch Repair is here to provide you with excellent services for all your watch repair needs. We are the most honest, friendly and professional watch repair center you will find located in the heart of Los Angeles. No repair is too big or small for us to tackle. Our certified watch repair technicians are more than qualified to service almost any brand watch you might have. We specialize in modern automatic watches; especially chronographs.
We have been in the watch repair business since 2010. We have worked with three other companies in the past and now have created our own watch repair facility in Hollywood California. We specialize in modern watches but can also handle vintage watches thanks to our many years of knowledge in the watch repairing field.
What we want to do differently than other watch repair centers are to provide our customers with the options for getting each service done individually. Rather than to give one bulk price automatically including all the services you should do. Our service center will diagnose what you really need and what can be considered optional. When we provide you with an estimate, we will have three rows of services. One will be "Mandatory Services", the other will be "Recommended Services" and lastly you will have "Optional Services". You get to choose what services you would like to get done for your watch.
Need a quick

battery


replacement?

While performing the battery replacement we examine the movement, replace the battery, and make sure the proper time is being kept. As a curtesy we always replace the old case-back gasket with a new one and perform a water pressure test! We also offer a one-year guarantee on all battery replacements. If for any reason your battery malfunctions within the timeframe, we will replace the defected battery for a brand new one at no cost to you.

Download Repair Form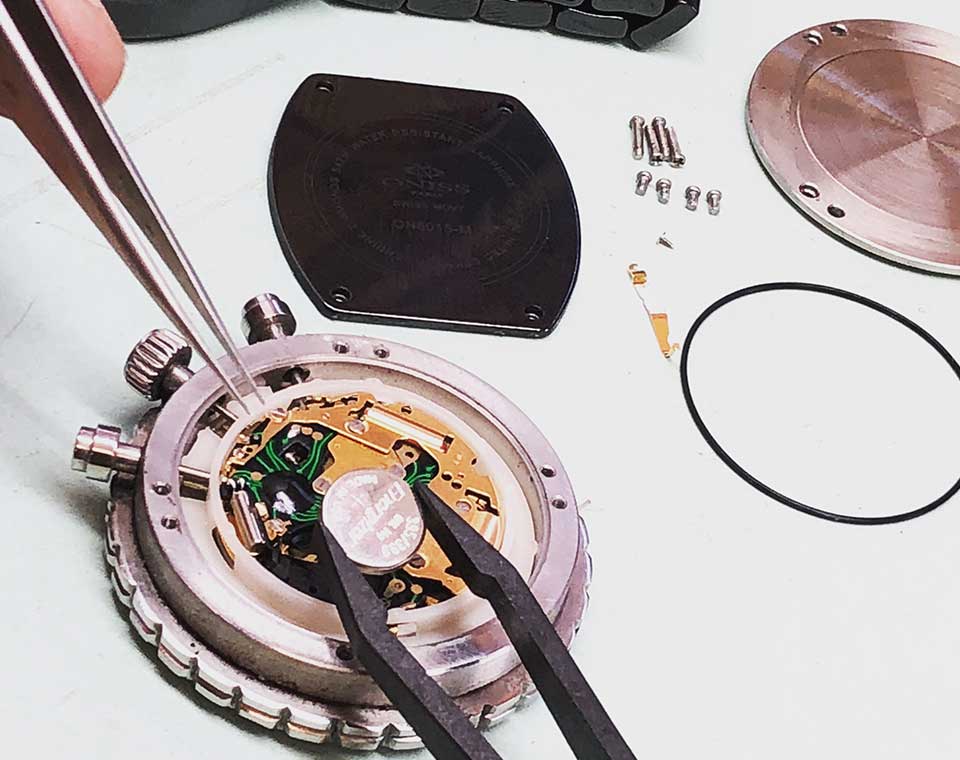 WHAT WE DO
BATTERY REPLACEMENT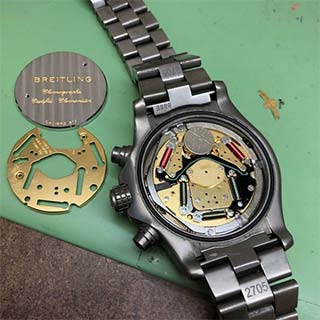 We offer a one-year guarantee on all battery replacements! We replace the battery, check the movement and make sure the proper time is being kept. We also replace the old case-back gasket and perform a water pressure test!
MECHANICAL OVERHAUL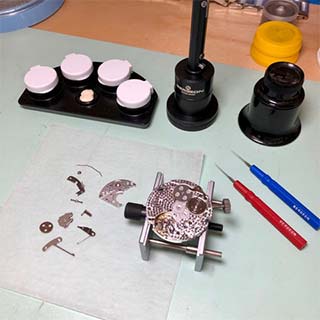 Is your mechanical watch not keeping proper time? Our experts will fully dismantle the mechanism and replace worn parts. We also calibrate and perform quality control tests to ensure proper time keeping.
QUARTZ OVERHAUL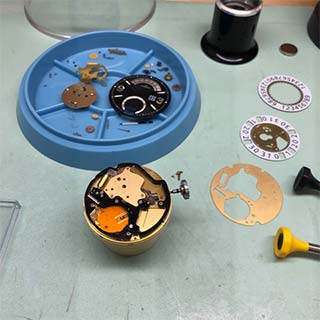 We carefully dismantle the movement and inspect the parts. Using our Elmasolvex RM machine, the parts are thoroughly cleaned and reassembled. Quality control tests are performed to guarantee proper time keeping.
BAND REPAIR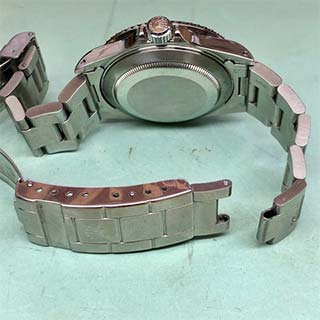 Lost a spring bar? Broke a link? No problem! We have many repair or replacement options available.
RESIZING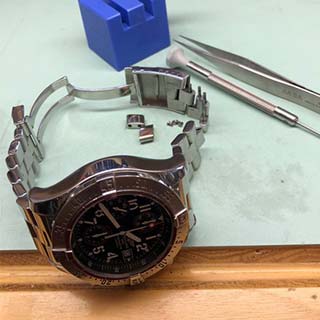 Need a few links taken out? Resizing is done following manufacturer's specifications, so the links don't come apart!
CRYSTAL REPLACEMENT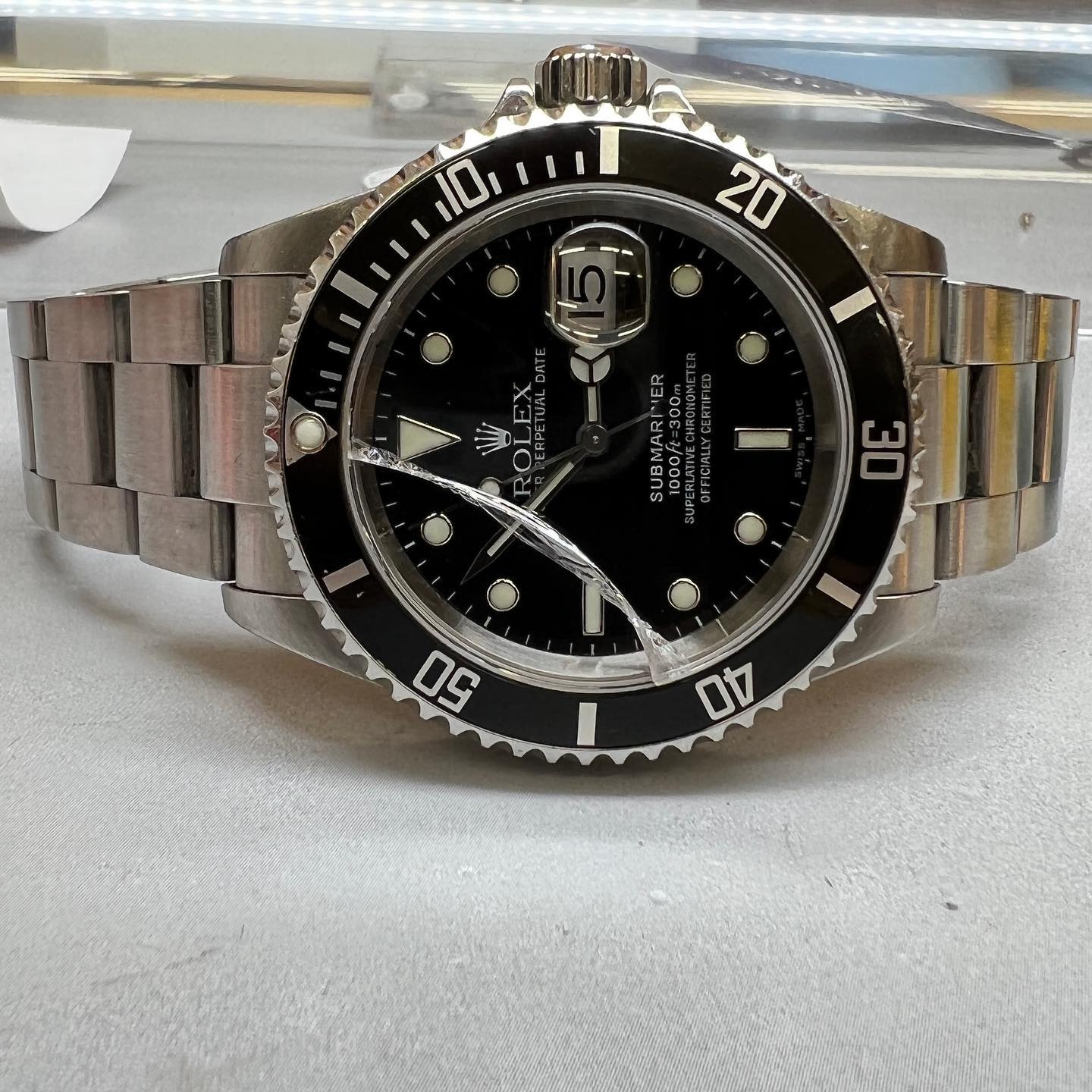 We always replace your existing crystal with the same crystal type and perform water tests to ensure proper sealing.
STEM AND CROWN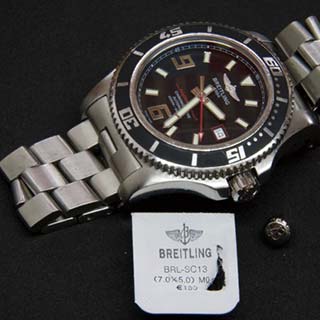 Do you have a broken crown? No problem! We guarantee the best quality, fit and finish crown. We also perform a water pressure test to ensure the gaskets are holding a proper seal.
DIAL REFINISHING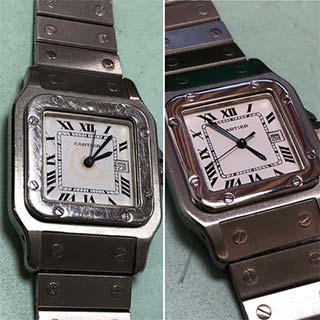 Water, dirt, and debris can damage your dial. With our Dial Refinishing services, we can make any dial look brand new!
POLISHING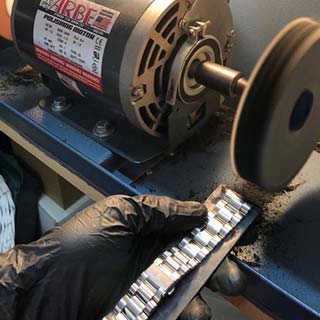 Let us bring your watch back to its original finish! We remove scratches, polish the case and bracelet and do a water pressure test.
ULTRASONIC CLEANING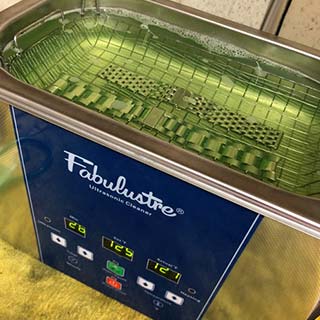 Our ultrasonic cleaning will remove all the dirt and debris from your precious watch and restore it back to it's original condition!
PUSHER SERVICE
If you have a missing or bent pusher, we will replace it with a new one along with new pusher gaskets. This service also includes a water pressure test.
WATERPROOFING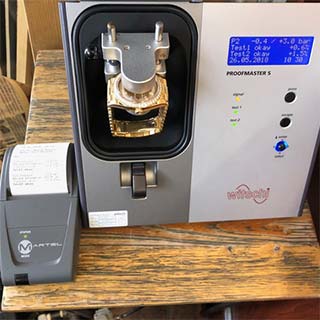 Our waterproofing service is for watches that don't pass the water pressure test. We determine the source of the leak, replace the gaskets and redo the test.
No matter what the job is, we got the cutting edge tools and experience to get it done.
Get An Estimate
PEOPLE LOVE US ON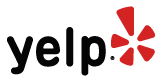 SHIP US YOUR REPAIRS
We understand that people are busy. We are too! Simply ship your watch directly to us and we'll do the rest.
FILL PDF
Download and completely fill out our repair form and include it with your package.
SHIP WATCH
You can then ship us your repair job with the shipping method you prefer.
GET ESTIMATE
Once arrived, our experts will examine the watch and send you a repair estimate.
REPAIR
We then perform all necessary repairs and ship it back to you.
Download Repair Form
CONTACT US
Tic Toc Watch Repair
---
5225 W. Sunset Blvd. Los Angeles, CA 90027
9:00 AM to 6:00 PM
Closed